Digital skills for corporates
At least 15 days of productive time is lost each year because of inadequate or assumed digital proficiency. Are you sure of your workforce's skills levels?
Business is increasingly going digital. Is your digital transformation supported by a flexible and effective digital skills training program?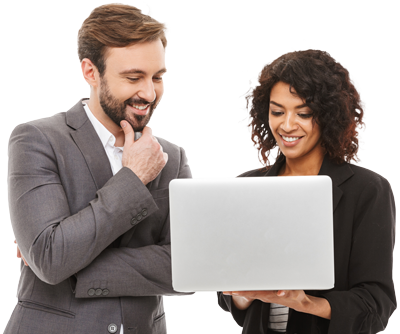 Globally accepted certification for your employees
Benchmark for objective verification of employee skills and competencies in the use and application of ICTs
Bridge the gap between academic qualification and knowledge application for industry
Train to gain: 120 hrs a year loss in Productivity time due to the low levels of digital literacy
Employees can learn at home, at work, on the go, both Online & offline, with no need to leave work for training purposes
Improve ROI on your training budgets
We provide seamless implementation and support of our services to your organizations.
Whether you wish to control your training programme and provide internal certification, our solution is structured to align with your goals.
Support multiple learning styles
Our training programmes support both guided and independent learning, company-led or individual-led training.
Flexible commercial models
We create flexible commercial models for you to partner with us in the most cost-effective way. 
Organizations will validate an employee's driving licence, and some go even further to request for a minimum period of driving experience before giving a company vehicle. This is unfortunately not the case when it comes to digital assets. An academic qualification is assumed to mean the incumbent knows how to use ICTs.
Imagine the number of accidents happening in the company's digital highway. Apart from increasing unnecessary load on the ICT department, dare consider the threat these accidents pause on your company's digital resources and the risk you are exposing your customers. Use our diagnostic tool to evaluate your workforce digital proficiency.