Digital skills for education
Teaching with technology is fundamentally a pedagogical matter more than it is about simple fluency with technology. Are the teaching approaches in your school effectively integrating technology?
Do you wish to give your educators practical skills to navigate through the SAMR framework?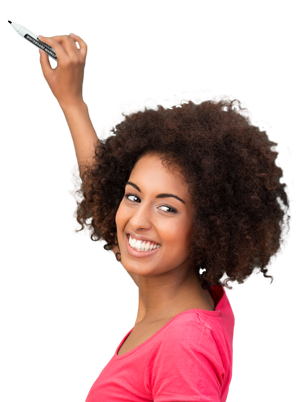 Digital Skills Foundation is delighted to train 2500 teachers in digital literacy and 21st century teaching and learning in Rwanda which is done over a period of 5 months with the support of the Government of Rwanda (RTB) and GIZ.
Together we make a scalable impact to change education and allow students to be prepared for the workplace.
Gain 21st century key capacities for and educators – Media, Information and ICT literacy
Learn how to teach with technology & effective integration of technology in teaching and learning
Learn at your own pace with online assistance and coaching
Join thousands of school principals & teachers and over half a million learners have access to the Digital Competency Passport programme.
Get an internationally recognized certification for your digital skills proficiency, with CPD points*
Develop your classroom technology integration through following the SAMR model
* CPD points are applicable to given countries where the Digital Skills Foundation training programmes have been accredited by the qualifications bodies.
Handbook : teaching in the 21st century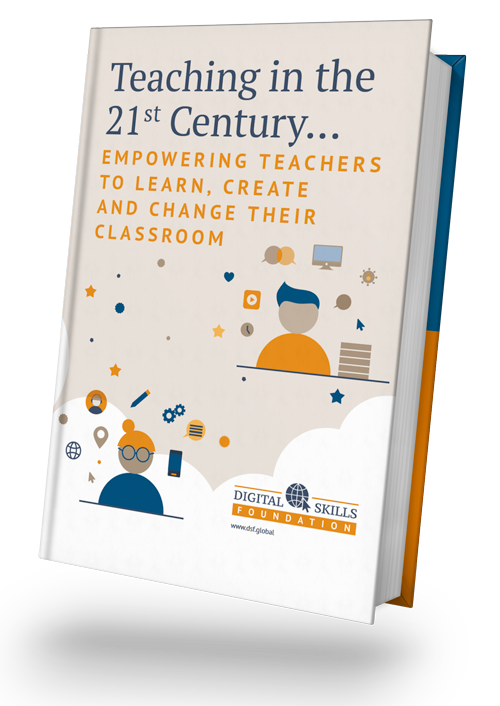 EMPOWERING TEACHERS TO LEARN, CREATE AND CHANGE THEIR CLASSROOM
It's time to transform the 20th-century classroom into a 21st-century classroom. This handbook, on teaching in the 21st century covers many of the teaching and learning skills that are required in today's classroom, how to master these skills, and how to integrate these skills so your students are prepared to go out into the world.
What you get from the Digital Skills Foundation programme for educators
Understand the transformation
Understand the education transformation and role of technology in teaching & learning. Educators are taken through fundamentals of e-learning, distance learning, flipped classrooms and blended learning.
Go through the various technology tools available for educators and their application. We walk educators through free and paid tools, online and offline programmes, desktop and mobile solutions  available to support teaching & learning
Learn how to create interactive, motivating and engaging lessons packs.
Educators are taught how to identify and use digital tools to create meaningful e-learning lessons.
Assess within a digital environment
Apply Assessment of Learning, Assessment as Learning and Assessment for Learning, using different digital technologies. Our training programme equips educators with the skills to identify and use technology tools administer both formative and summative assessments.
Our education programmes have been designed for educators with the least digital skills and for environments with limited digital tools. Our experts have worked with educators in developing countries to ensure the programmes are practical and can be applied with the least resources. Our programmes have been successfully rolled out in public schools across rural communities.
Education planning is a key starting point in the integration of ICTs in teaching & learning. Education administrators play a huge role in this planning process. We support education administrators in developing digital education transformation policy and implementation guides. We offer this service to individual schools, groups of schools, clusters, districts and education ministries.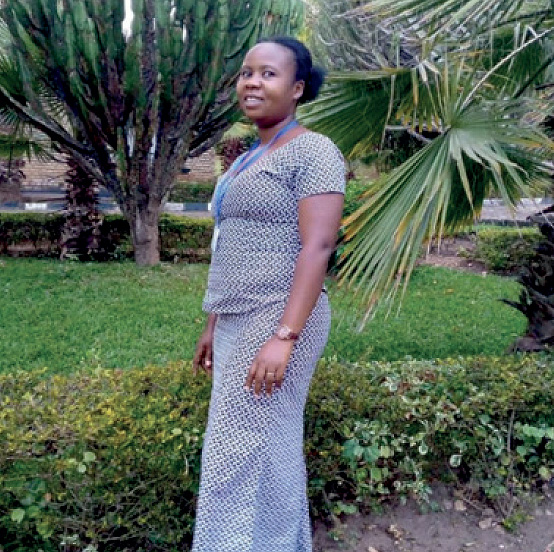 "Before attending this program, my teaching was not running well. There were different methods I did not use yet. After completing this digital skills program, my teaching was changed. I now use new methodologies in my classes and implement Kahoot and Google Forms when I prepare assessments for the learners. The learners also use the padlet when they are discussing the given topic. It helped me know how I can control my emotions whether in class or out of school. After applying the skills I got from this program, I see that the students' productivity has increased"
Marie-Grace UWURUKUNDO, Software development and computer system architecture at RUNDA TSS in Kamonyi District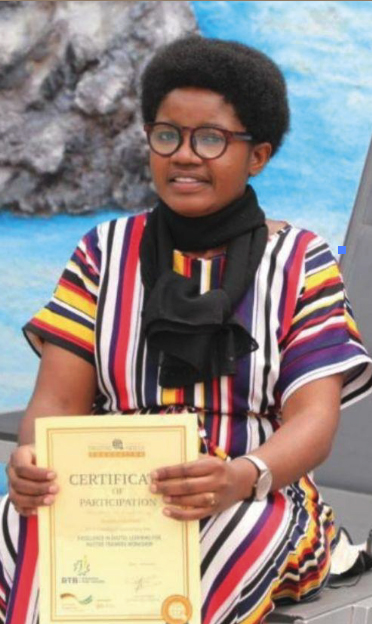 "The students are happy to learn
because of frequent use of videos. It
makes them enjoy coming to class.
Because of the skills I got from that
Digital Skills Program, I created a
YouTube channel (ICT TO ALL by
JOSEPHA). Where I teach ICT courses.
I send links to my channel links to
the students to help them study and do assessments.
Most of the time, I also use the projector in the
computer lab doing practices."
Josepha UWIMANA, TVET trainer at NYAMATA TVET