We help you acquire and develop digital literacy skills. Gain internationally recognised ICT skills certification. Learn in multiple styles and techniques.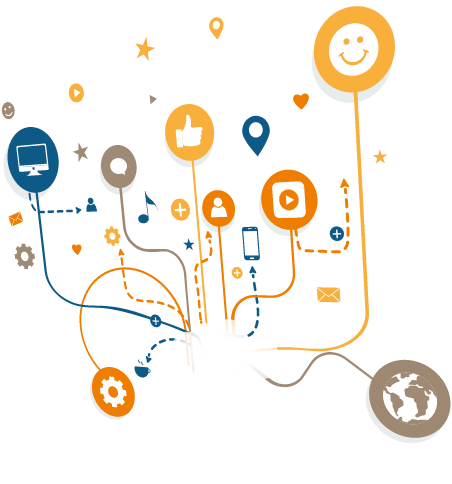 Digital Inclusion, Essential Building Blocks for Development
Beginners: Learn essential skills to help you navigate in the digital world.
Professionals: In depth digital skills to improve your productivity and employability.
We help companies of all sizes to benchmark digital competencies in their staff. We train to increase productivity and efficiency for your organisation. 
Effective digital skills development for educators. Learn how to practically integrate technology in teaching & learning.
We help you train your public sector staff and your citizenry the necessary digital skills to promote e-government and digital citizenship.
Digital Skills Foundation is delighted to train 2500 teachers in digital literacy and 21st century teaching and learning in Rwanda which is done over a period of 5 months with the support of the Government of Rwanda (RTB) and GIZ.
Together we make a scalable impact to change education and allow students to be prepared for the workplace.
Internationally recognised digital literacy certification
Digital Skills Foundation courses are in line with the European Digital Guidelines   

Resources accessible to all:

Digital Literacy whitepaper


National ICT policy guide

Digital Skills Diagnostic
Download manual for free:

Digital Skills Foundation Educators.
Innate Digital Skills do not exist…
We no longer just need computer lessons, we need:
To understand the digital world around us (Digital Intelligence) : 
IT security – Office efficiency – Social network in the workplace – Office tools like presentations, database, spreadsheets and text
To be able to understand and work with ICT tools
To align with countries digitalization of the government system as well as employees
To increase Professional Development- Life Long Learning