Educator : Courses and passport
We have supplemented the Digital Competency Passport for educators with a unique, purpose-built course allowing educators to be confident technology users. It is a tried and tested program that helps subject matter teachers who have little to no computer experience acquire technology literacy skills and develop 21st century approaches to teaching and learning. The course infuses student centred approaches through the latest educational technologies and equips educators with skills and knowledge to apply blended learning, distance learning and flipped classroom teaching and learning approaches. Educators are given practical approaches to apply and develop competencies in integration of technology through the SAMR model.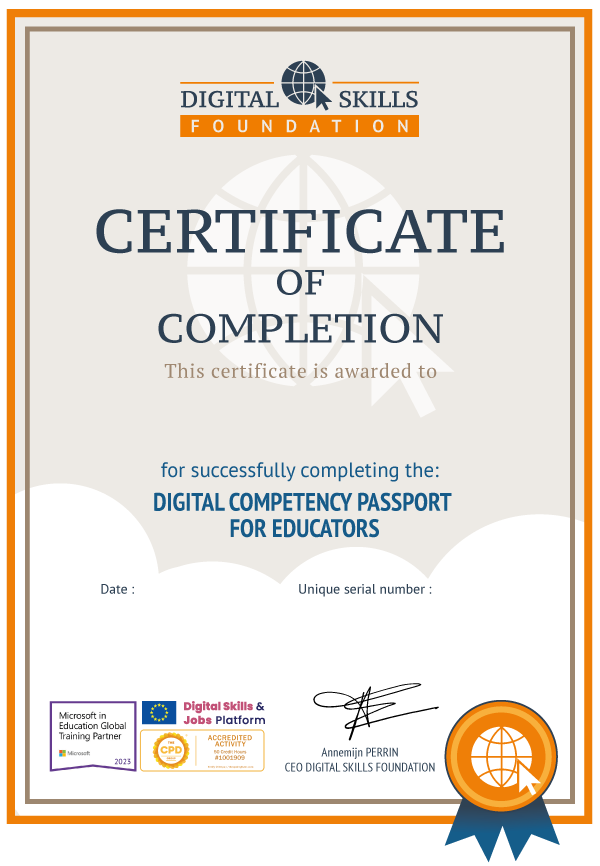 Teachers
Getting Started
Courses
Educator Digital Skills Programs
Beginner:
Teachers Getting Started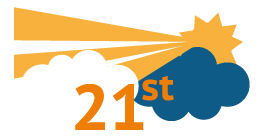 Module 1: INTRODUCTION TO 21ST CENTURY LEARNING
This course covers an introduction to the 21st century skills that a classroom, teacher and student, needs to be successful in the global economy.
21st Century Skills Overview
21st Century Classroom
21st Century Teacher
21st Century Student
Reflection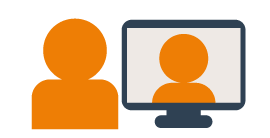 Module 2: INTRODUCTION TO BLENDED LEARNING
This course will support teachers to develop an understanding of blended learning, including what it is and how it benefits students. Through examples, teachers will consider how to create blended learning experiences for their students.
Blended Learning Overview
A Classroom Shift
Teacher and Student Shift
Blended Learning Models
Blended Learning Design
Tools for Blended Learning
Case Study
Your Blended Learning Plan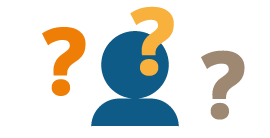 Module 3: INTRODUCTION TO QUESTIONING SKILLS
This is a short course on nurturing higher order thinking for the classroom by crafting good questions.
Preparing Students for their Future
Bloom's Taxonomy
Higher Order Questions
Content Questions
It's Not Easy
Questions and Technology
Practice
Your Unit/Lesson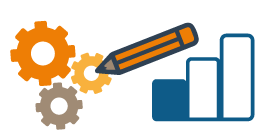 Module 4: INTRODUCTION TO PROJECT-BASED LEARNING
This course will introduce teacher to the classroom methodology of project-based learning by looking at examples and best practices.
What is PBL
Why PBL?
Project vs Project-based
Activity-based vs Project-based
The Elements of PBL
Project Ideas from Standards
The Driving Question
Sustained Inquiry
Authenticity
Project Implementation
Project Examples
Project Timeline
Wrapping Up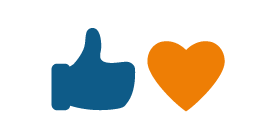 Module 5: INTRODUCTION TO STUDENT ENGAGEMENT
This course will allow participants to understand their own emotional intelligence and how to apply that to enhance their teaching and learning.
Defining Student Engagement
Reflecting on your Practice
What is Deep Learning
Types of Student Engagement
Model for Student Engagement
Revising your Unit/Lesson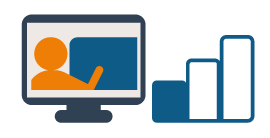 Module 6: INTRODUCTION TO ONLINE-TEACHING
This will course will introduce teachers who have never taught in an online environment to different tools to consider in an online environment
Introduction to the online teaching environment
Planning online learning and activities
Online assessment strategies and tools
Student engagement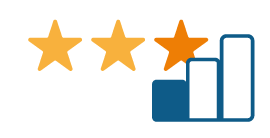 Module 7: INTRODUCTION TO ASSESSMENT
Assessment forms an integral part of measuring student success. This course will introduce teachers to using online tools to facilitate formative assessment and reflect on best practices of assessment in an online environment.
What is Assessment?
Why do we Assess?
How do we Assess?
Assessment Instruments
Assessment implementation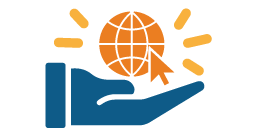 Module 8: DIGITAL CITIZENSHIP FUNDAMENTALS
This course will enable teachers to nurture the correct online behaviour of students, by integrating elements of cyber security and safety awareness in all subjects.
Digital Citizenship
Are you Cyber Savvy
Cyber Security
Cyber Safety
Information Ethics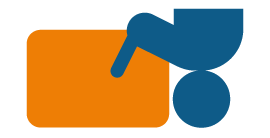 Module 9: INTRODUCTION TO FLIPPED CLASSROOM
Students are taking more and more ownership of their own learning. This course will introduce teachers to the flipped classroom methodology.
What is a Flipped Classroom
Why Flip the Classroom
Tools to Flip the Classroom
Planning for your Flipped Classroom
Intermediate: Teachers Getting Started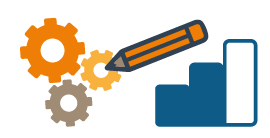 Module 1: PROJECT-BASED LEARNING APPLIED - PART 2
This course deep dives into the application of project based learning in a teaching and learning environment
Reflecting on your current practice
Seven Step Framework
Seven Project based Teaching Practices
Managing the Classroom
Assessment in a Project-based Classroom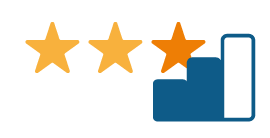 Module 2: ASSESSMENT - PART 2
This course will conduct an in-depth examination of assessment strategies for 21st century learning environments
Recap of Assessment strategies
Build your own assessment strategy
Use online tools to implement your assessment strategy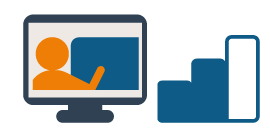 Module 3: TEACHING IN AN ONLINE ENVIRONMENT - PART 2
This course will allow teachers to explore additional tools to be used in the online teaching environment
Recap of the online learning environment
Online learning strategies and theories
Online teaching tools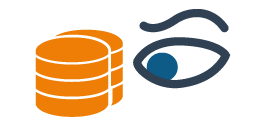 Module 4: THINKING CRITICALLY WITH DATA
This course will examine critical thinking with a focus on data analysis.
This course will help teachers prepare students to think analytically in our global, knowledge-driven world.
Information in Society and the Classroom
Project design for Critical Thinking
Skills for thinking critically with data
Tools for effective data analysis
Critical thinking and instruction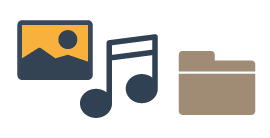 Module 5: E-CONTENT DEVELOPMENT FOR TEACHERS
This course will introduce lesson planning in an online environment. Through a practical approach teachers will be guided towards developing digital assets to enhance the lessons. Finally teachers will be guided to explore online platforms with the intention of hosting their e-Content.
Introduction to the online learning environment
Lesson planning for online learning
How to create digital assets
Online assessment
Platform options to consider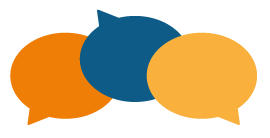 Module 6: COMMUNICATION AND COLLABORATION IN THE DIGITAL CLASSROOM
We are, in essence, human beings who want to socialize and communicate, which implies that the need for collaboration and communication stays the same.
This course will enable teachers to use digital tools for this purpose in the classroom.
The Importance of Communication, Oral and Written Communication
A Framework for Digital Collaboration
Tools for Collaboration
Collaboration Strategies
Collaborative Classroom Management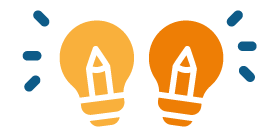 Module 7: CREATIVE THINKING IN THE CLASSROOM
Creativity is one of the 21st Century skills required for entrepreneurship and innovation.
This course will enable teachers to nurture creativity in the classroom by focusing on certain activities and learning approaches.
Introduction to Creativity in the classroom
Creativity tools
Thinking styles
Creative problem solving
Application of creative thinking (action plan)
Teacher's wellness Programme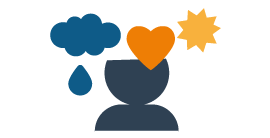 Module 1: HOW TO UNDERSTAND AND MANAGE EMOTIONAL INTELLIGENCE
This course will allow participants to understand their own emotional intelligence and how to apply that to enhance their teaching and learning.
Emotional awareness
Emotional management
Social-emotional awareness
Relationship management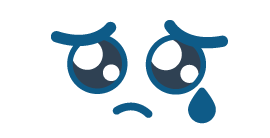 Module 2: HOW TO SUPPORT COLLEAGUES AND STUDENTS DEALING WITH GRIEF
This course will allow participants to understand grief and what their colleagues and students are going through with the intention of supporting them through the process.
The difference between loss, grief, and bereavement
Stages of grief after a death
Grief and the body
How to support the bereaved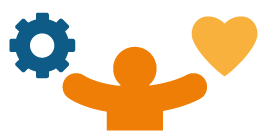 Module 3: HOW TO MANAGE STRESS AND LIVE A BALANCED LIFE
Acknowledging that teaching is a very stressful profession and because chronic stress can have a long-term effect on mental and physical health, the aim of this course is to create awareness of the signs and symptoms related to stressful life and work conditions and learn how to manage stress in the workplace.
What is mental health and understanding the effects of stress on mental health and the impact on our performance
Stress, relationships, and performance
Ways to measure and recognize stress
Hope, help and resources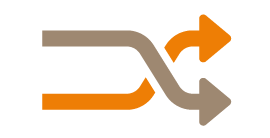 Module 4: HOW TO MANAGE CHANGE
This course is a personal resource for educators focusing on the management of change. As teachers, we deal with change every single day, not only in our own life but we also must deal with learners dealing with change.
Human response to change
How do I manage resistance to change and start moving forward
Benefits of embracing change
Resources for the benefit of managing change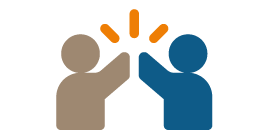 Module 5: HOW TO BUILD DYNAMIC RELATIONSHIPS WITH YOUR STUDENTS
This course consists of 4 modules addressing the importance of the relationship between educators and learners. It explores healthy ways of managing these relationships and makes us aware of the challenges specifically around communication via social media and crossing boundaries of professional conduct.
Reflecting on our personal experience of learning and the research on the dynamics of the role of the teacher
Destructive effects of favoritism and comparing students and more focus on praise and positive feedback
Effective communication and warning signs of inappropriate relationships and crossing boundaries
Pitfalls of social media and educator/learner communication and dealing with conflict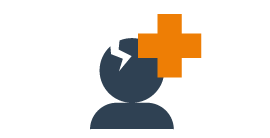 Module 6: HOW TO IDENTIFY AND SUPPORT STUDENTS DEALING WITH TRAUMA
Students today are confronted with many kinds of trauma i.e. violence in the home, bullying, accidents, robberies, divorce, death of a loved one, etc. Not all students manifest overt signs of these encounters and educators, therefore, could benefit from information about the signs, hidden or otherwise, that can be presented to learners in the classroom.
Information on how to recognize signs and symptoms of learners struggling with effects of trauma
How trauma manifests in the classroom and learning
Strategies to apply in the classroom
Response to trauma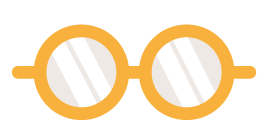 Module 7: HOW TO IDENTIFY AND APPLY BASIC COUNSELLING NEEDS WITH STUDENTS
This course focuses on empowering teachers to acknowledge when learners are dealing with challenges affecting their learning and social interaction. How to involve parents, have meaningful conversations, notice warning signs, keeping notes and making sensible referrals.
Enable educators to respond to children's emotional and other needs
Providing educators with enabling and basic helping skills
Enhance educators' ability to identify problem areas
How to make a referral and find effective ways to address challenges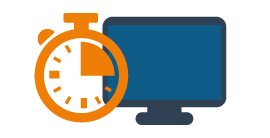 Module 8: HOW TO HANDLE SCREEN TIME AND SOCIAL MEDIA
This course has been developed to enable teachers to support learners to deal with the demands of social media and find a balance towards positive impact.
Impact of social media on the physical development of children of different ages
Challenges with regards to family time and interaction
Effects on social and emotional development and illusions around multitasking
Benefits of embracing technology in moderation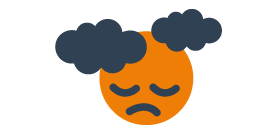 Module 9: HOW TO IDENTIFY AND SUPPORT STUDENTS DEALING WITH DEPRESSION
This course is aimed at empowering teachers to have a greater understanding of teenage depression and suicide. It will enable the teacher to identify the symptoms and seek support in time.
Introduction to teenage depression and suicide
Causes of teenage depression and suicide
Warning signs
How educators can support teenagers struggling with depression and suicidal thoughts and behavior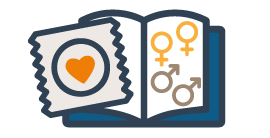 Module 10: HOW TO TALK ABOUT SEX ED
This course will equip teachers with knowledge on how to communicate with parents when it comes to sensitive Modules regarding a student.
Introduction to communication skills
Sensitive Modules in perspective
Guidelines towards preparing for meetings and discussions
How to build trust and provide guidance